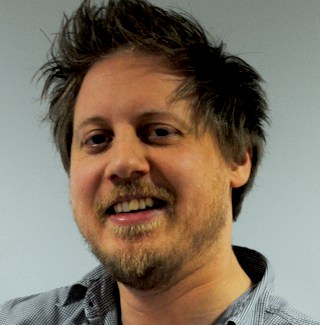 Hello! My name's Mark Green and at various points so far I've been European Editorial Coordinator at Nintendo; a writer of online content for Disney; Online Editor for BT Vision; Editor of NGamer Magazine and lots more. I'm currently Web Producer for the National Railway Museum in York.
I'm using this blog to publish some of my previous writing – such as my many interviews with videogame developers. You'll also find the odd new blog post, probably about games or the web.
Assorted other writing
A huge book review feature published in Edge in 2005: lots of recommended reading for videogame enthusiasts.
From 1999, an extract from a feature on the original Driver (jpg), in which I quizzed pretty much every single person on the development team. Questions like "How do you make crates fall over?" were asked and answered. I was young.
A huge timeline of videogame history (jpg) from Future's shortlived Arcade magazine. Don't worry, it's not your eyes – the text really is that small. Squint hard and see if you can spot the two deliberate mistakes.
A report on the 2004 Leipzig Games Convention for MCV.
The Super Mario Wiki has the complete collection of Wario's Warehouse articles that Richard Moulton and I co-wrote at Nintendo. Several of our silly throwaway ideas are now apparently thought of as Nintendo canon. That's awkward.